Many guys still working on P200 prep.  I got the call to Q late on Monday night, figured I'd mix it up a little bit. Showed up on a cold morning about 33° but it didn't take long for us to warm up!
Our  goal is to get in some speed work today. I created a Strava segment on the back road towards Palisades called Langston Road which has a nice uphill grade for about 0.4 miles. We would run down that hill about 70% and then push it as hard as we can back up the hill for the 0.4 miles. The pax did this four times – pushed each other really hard.  Once that was done we had about five minutes back in the parking lot. Phase 2 was a small loop  where I had marked a straightaway of about 75 yards set up cones to cones.  For that 75 yards you were to sprint- the remainder was a light jog circling back to sprint.  Looks like we did that four or five times.
As usual Hauschka and Witch Hunt were at the front, Qbert was a speedster, and Tater was the steady-Eddy that just kept going all day.  I think Shakespeare, Peg, Cha-Ching and I really improved our speed.
Here's how it looked.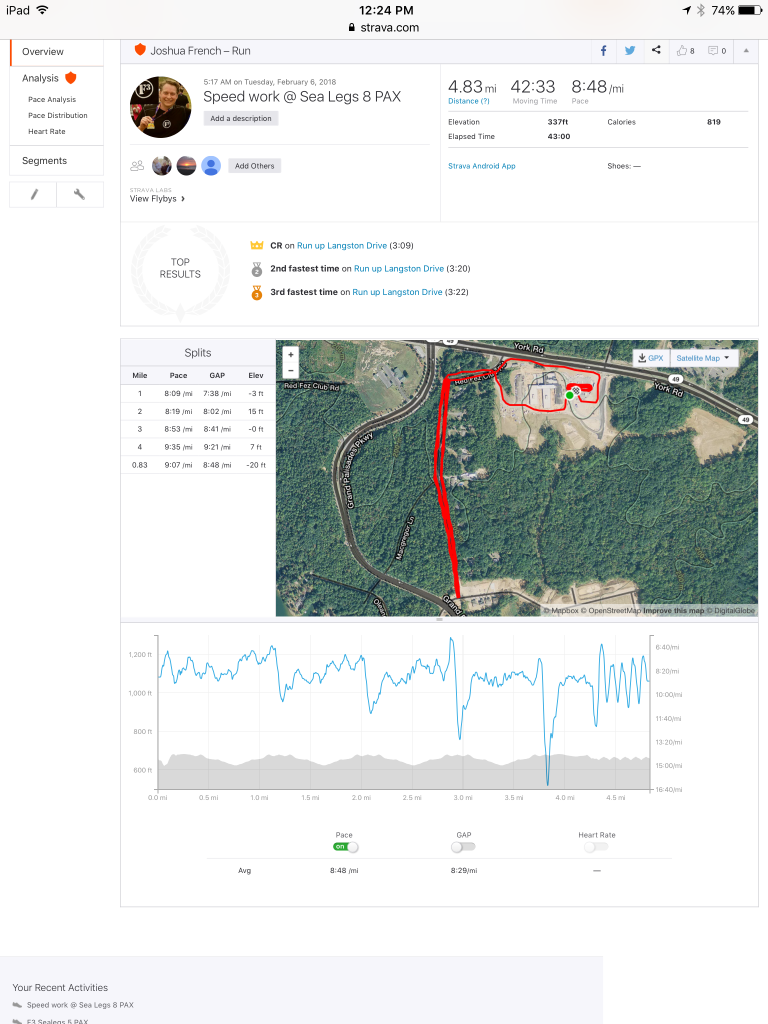 Great way to start your day!
An honor to lead,
Royale