QIC:

Ginsu

When:

08/13/2018

Pax: Anchorman, Bandcamp, Barry Manilow, Beacon, Birdcage, Cakeboss, Cheddah, CSPAN, Dark Helmet, DaVinci, Fishsticks, Funhouse, Ginsu, Harry Carry, Husky, Italian Job, Mainframe, Maximus, Pusher, Sasquatch, Slaughter, Spiderman, SugarBug, Wegmans, White Lightning
Posted In: Uncategorized
24 #HIM joined YHC (25 total) to honor Special Agent Forrest Leamon at the 8-13-18 edition of HoneyBadger.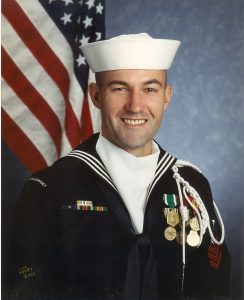 U.S. Drug Enforcement Administration Special Agent Forrest Nelson Leamon, 37, assigned to the Foreign-deployed Advisory and Support Team (FAST) Echo was killed October 26th, 2009, while on a counternarcotics mission in Western Afghanistan when the helicopter he was in crashed. He is survived by his wife Ana, his son Luke, his parents, Sue and Richard Leamon, and his sister Heather.
Warmup:
Mosey around the parking lot 1 lap
50 Side straddle hops
21 double count windmills
Downward dog to honey mooner x3
Small arm circles
Big arm cirles
Reverse small arm circles
Reverse big arm circles
Mosey to the pull up bars.
The "Forrest" WOD:
3 rounds for time:
20 L Pull-ups
30 toes to bar
40 burpees
800M run
COT
Announcements:
Weekend events honoring #HIMs CSPAN & Rooney
#218in18
SiteQ Meeting this Wednesday
Prayers:
Parents
Kids back to school
– Ginsu