PAX, you are invited to a celebration and remembrance of our veterans in the Tega Cay Veterans Memorial Day Weekend 5k on SUNDAY AT 6:00 pm.  This is NOT a morning race!
Proceeds from the race benefit the Fisher House. The Fisher House Foundation builds comfort homes where military & veterans families can stay free of charge, while a loved one is in the hospital.
Approximately 30 minutes before the race, there will be a Circle of Remembrance of veterans where names of those lost will be read, presented by Wear Blue: Run to Rembember. You are invited to be part of this remembrance by reading your lost military member's name. More info soon.
This is nice race in Tega Cay and with around 150 participants. The course has been changed to a be flatter than previous years, but with some challenges. There has been an excellent prize drawing after the race with many outstanding gift certificates given away. The race is part of a celebration held in Tega Cay.
Video:  https://www.youtube.com/watch?v=f7qOUhi5jDw&feature=youtu.be
"We conduct a Circle of Remembrance before every wear blue: run to remember and will use the same guidelines for the Circle prior to our race.  About 30 minutes before the race starts we will gather all who want to participate in a large circle and I'll briefly explain the purpose and the process.  We will first read off the names of the 12 Service members who were killed on May 27th over the past 15 years.  Then we will go around the circle and give everyone the opportunity to tell us who they are honoring and want us to remember on Memorial Day. 

I know a number of the F3 guys are planning to run the TCVA 5k race and many have military service.  Many others know someone (friend, family member, etc) who served honorably and is no longer with us that they want to likewise honor on Memorial Day.  A number of men from F3 have run with us on Memorial Day and are already familiar with the Circle of Remembrance.  I ask you to encourage as many of the F3 folks as possible to participate in the Circle of Remembrance prior to our race next weekend.  I believe it will be a poignant reminder of what Memorial Day is really all about.  – Todd Purhrmann, Director"
For more information about wear blue: run to remember, visit their website at http://www.wearblueruntoremember.org
Earn your dog tags and support Fisher House! More info below. Contact Ray Haile 803-372-7852 for more details or to get involved.  Aye! Bolt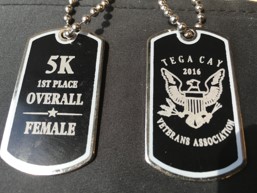 Website:  https://tcva5k.racesonline.com/home
Fisher House:  https://www.fisherhouse.org/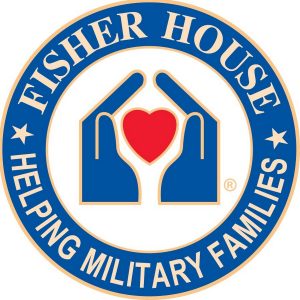 Families served: More than 30,000 in 2017
Daily capacity: 1,000+ families
Families served: More than 335,000 since inception
Number of lodging days offered: Over 8 million
12,000 students have received $24,000,000 in scholarship awards
Over 70,000  airline tickets provided by Hero Miles to service members and their families, worth nearly $105 million
RACE INFORMATION
COURSE is flatter than previous years and does not run straight up Tega Cay Drive.
PROFESSIONAL TIMING by SVE Timing
HIGH-TECH DRY FIT RACE SHIRT: "MEMORIAL DAY" SHIRT
TIME: SUNDAY AFTERNOON RACE (May 27th): 6 PM START
LIVE MUSIC AFTER THE RACE: Provided by Sonic Rewind
LOCATION: Glennon Center (Golf Club), 15087 Molokai Drive, Tega Cay, SC 29708