QIC:

Bolt Mainframe

When:

12/01/2018

Pax: Bolt, Change Order, Decibel, Delta, Fishsticks, Gekko, Jekyll, Mainfame, Olaf, Senator Tressel, Smuggler, Uber
Posted In: Alcatraz
Two of the Fort Mill famous Run and Gun Musketeers led Saturday's Alcatraz workout.  One, Mainframe, has been a solid, regular poster and another, Bolt, has been fartsacking too much and turning into a Kotter Q (only posting when Q'ing). Bolt arrived early to lay out his goodies.
Solid plan in hand from both. Mainframe led out testing everyone's stamina.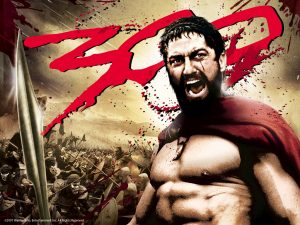 Started with a lap around park then back to parking lot for normal starters – Windmills, Hillbilly Walkers, SSHs, Merkins, Mountain Climbers, and MNCs.
Warm-ups done, onto the "300". Pretty simple concept, 10 exercises, 30 reps each. The focus was on legs and abs. The plan was to run suicides after every 2 exercises. 3 line suicide with 10 seal jacks at each line.
Exercises for the 300 were: Smurf Jacks, Flutters, Bomb Jacks, Tiny Os (15 each way), Plank Jacks, Big Boy Sit-ups, Jump Squats, Box Cutters, Monkey Humpers, & Hello Dollies. We had to skip the suicides between the last set in order to stay in the :30 time window. (It's amazing how we get used to 20 reps on most exercises… so pushing past for another 10 can really bring about the mumble-chatter).
Bolt took over with sandbag mania , duct tape wonders at 4 of 6 stations. Pairs went to each station and did work during a time frame of about 2 minutes. The actual time was determined by the pair of PAX either carrying sandbags down the parking lot with burpee stops and/or the pair of PAX working and dragging the 140# Worm sandbag across the field and back. (trust me, that sucked). After each performance, met in the middle for some ab work, then broke out back to the stations.
The 6 stations were: sandbag carry with at least 3 burpee stops, sandbag American hammers, playground hang (as long as you can), 10# sandbag each hand or cinderblock burpees, Worm drag, Balls to the Wall.
Implementing individual stations, it should be noted, has it's positives and negatives. It can offer some creativity. It allows for PAX to workout at their own pace. If paired, builds comraderie. But the Q has to be aware that he is no longer "directly leading".  PAX may not push at the stations as much as if the Q was leading. Q's should make sure they are mixing up their Q's over time.
As a write this BB, I can tell you I am really sore in the thighs and lower back. Pushing up the rep count will do that and should be done periodically. Mixing in something unusual like a 140# Worm pull will definitely work new muscles.
Thanks to PAX for their effort. Had some good mumblechatter. It was highly unusual, but this Alcatraz stayed in the parking lot for the full hour. I'm pretty sure that won't happen again. It was great meeting again some new PAX. Keep posting and Q!!! Thanks to PAX for helping Bolt cleanup.
COT –
Decibel requesting support with the breakdown of Badger's business. This is what F3 is all about. Support your brothers, do what you can.
Cornerstone still collecting bandaids for the Children's Home. Xmas party was same today, now happened, and looked like a very good time. Join Bolt in Paradise every Saturday 3:00 pm to workout and interact with the kids of the community. Volunteer at the afterschool tutoring and homework at Bethlehem Baptist every Monday and Wednesday 3:00 pm.
Bolt spoke of his fartsacking  and thanks Jekyl for the kind words about his involvement in the Paradise community. PAX, always speak up about your brothers and the good things they do.
Mainframe took us out. PAX met at DD for some F2.