QIC:

Radar

When:

05/21/2019

Pax: Bono, Cheerio, Chop Block, Costanza, Mysterio, O'Reilly, Peg, Radar, Royale, Scratch, Speed Handle, Survey Says, Two Ferns, White Snake, Wolverine
Posted In: Cannonball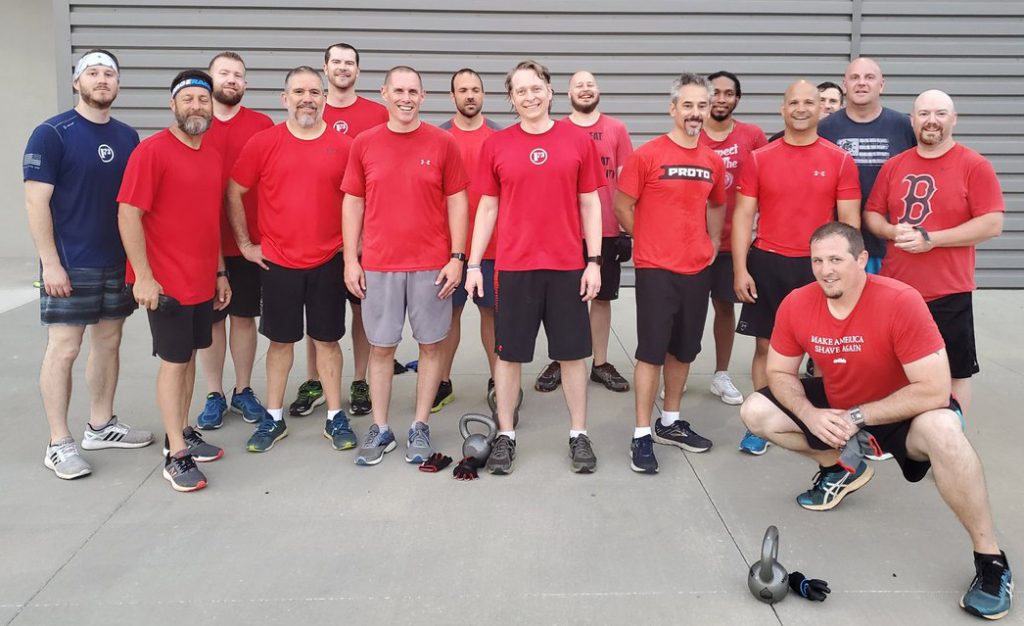 Cannonball – May 21, 2019
I was a bit nervous coming up with a routine at Cannonball. I had never done a 'Q' at a place where we use weights so I pieced together a workout that would hopefully benefit chest, arm, back, leg and ab muscles. And as always I love to run during my 'Q.'
We had a run around New River Church and then circled up for the warm up.
Warm-Up
15 Goof Balls (IC)
15 Windmill
15 Seal Jacks (IC)
15 Mountain Climbers
Run lap
The Thang
Round 1
15 up right rows (left and right arm)
15 shoulder press (left and right arm)
20 tricep press
15 kettlebell curls (left and right arm)
Run lap
Round 2
25 kettlebell swings
30 goblet squats
15 kettlebell lunges (each leg)
15 traveling swings
Run lap
Round 3
20 merkins left arm on bell
20 merkins right arm on bell
40 chest press
20 kettlebell figure 8
Run lap
Round 4
25 kettlebell American hammers (count each side)
25 kettlebell little baby crunches
20 kettlebell sit and press
15 kettlebell v ups
Run lap
We had about 10 minutes left so I decided to do some 'Mary' with each Pax picking a kettlebell exercise.
Circle of Trust
Royale shared some thoughts on the celebration of Badger who passed away a year to the date. He was a big Wisconsin fan and all Pax were asked to wear red.
Aye,
Radar