QIC:

Wegmans, Funhouse, Jwow, Twister, Flux, Assassin

When:

09/29/2018

Pax: Alpine, Anchorman, Assassin, Backdraft, Band Camp, Bassomatic, Bolt, Bonsai, Boogie Down, Brick, Cake Boss, Copay, Cowbell, Crawdaddy, DaVinci, Dirty Harry, Double D, Dr J, Flux, Fogerty, Frat boy, Funhouse, Gecko, Gopher, Grizzly, Harry Carry, Hasselhoff, Hootie, Jedi, Jekyll, JWOW, Longshanks, Lord Baden, Magnum, Mainframe, Menthol, Minuteman, Nemo, Offspring, Olaf, Old Bay, Orange Crush, Peabody, Pinup, Pockets, Punch List, Pusher, Quack Attack, Ramses, Santini, Shady, Spud, Sugar Daddy, SunShine, Tater, Tesh, Training wheels, Trucker, Twister, Two Ferns, Walker, Wegmans, Wolverine, WWL, Zima
Posted In: Convergence, The Fort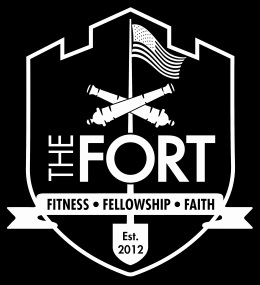 September 29, 2012 the landscape of Fort Mill changed dramatically. Some men from north of the border grabbed the attention of a few men south of the boarder and said we may have something for you. Double D, Santini, Senator Tressel, World Wide Leader, Red Banjo, Assassin, Peach and maybe others made the commitment to come to a "workout" on that Saturday morning. It was very skeptical, but I am sure each of them will say it changed their lives.
Here we are 6 years later, meeting in the same park with more than 200 regular participants (800+ over the years) at 37 workouts across The Fort/Lake Wylie area. Thank you to those that gave it away and thank you to those that said yes!! I think it is safe to say, IT'S MORE THAN A WORKOUT!!!
Today we recognize the 6 years with 6 Qs leading a beat down in 1st F style. On September 21st, Jekyll led us in our Invergence, which reminds us of the 3rdF and that there is something bigger than ourselves. Serving, Praying and Worshiping together happened then. On this day, we are getting better physically and having some fellowship with 70 of our PAX,
Format was a rapid fire approach where each Q has 10mins to lay it on the PAX. Old Bay would keep time and blow the air horn (maybe tweet the horn??), and then the next Q jumps in.
YHC asked for FNGS, (none) and explained the plan of attack, and then the Horn Sounded
The Thang:
Wegmans for COP

Mosey down path out to grass
Circle up and some traditional and not so traditional exercise moves.
We did notice another "Boot camp" group in the gloom. T-clapps to them, however also saw 2 holding clip boards…..not F3!!
Horm Blows

Funhouse on Q

Mosey to the hill for Jacobs ladder

Burpees
Squats
Some mary to fill time
Horn Blows

Jwow on Q

Mosey to top of hill for partner work
step ups/lunge walk up and down hill
squat jumps/lunge walk up and down hill
Plank hand slap with partner
Horn Blow

Twister on Q

Mosey to tree line
Army Crawl to tree /SSHs
Sprint to tree/Merkins
Army Crawl to Tree/SSHs
Sprint to tree/merkins
2 rounds
Run Path until Horm
Horn Blows

FLUX on Q

Mosey back to hill
6s – do following 6 times

bear crawl up hill
diamond merkins
bear crawl back down hill
Some filler in there of something aweful
Horn Blows

Assassin On Q

Mosey to play grownd

Dips
Derkins
Burpees
multiple rounds with running around the playground until…..
Horn Blows
The PAX was dripping wet from rolling in grass but also from the humid beat down that just occurred. Thanks to all the Qs for bringing it and having fun out there.
I brought up to the PAX "WHY"? Why F3 versus the many other options we have even outside of fitness and self help books. Why do we get up early and why do we do CSAUPS and why do we attend 3rdF and give away our time at various community organizations???
Pockets, Spud and Assassin all shared their Why. Thank you! I'm sure there were many more that would undoubtedly impactful.
I mentioned my why was straightforward for me. I want to continue to challenge myself physically, surround myself with like minded guys heading in the same direction and reach more guys for Sky Q and HIS purpose. I feel F3 has positively impacted my life in all 3 Fs and why would I not give it away??
See you in the GLOOM!
Cake Boss